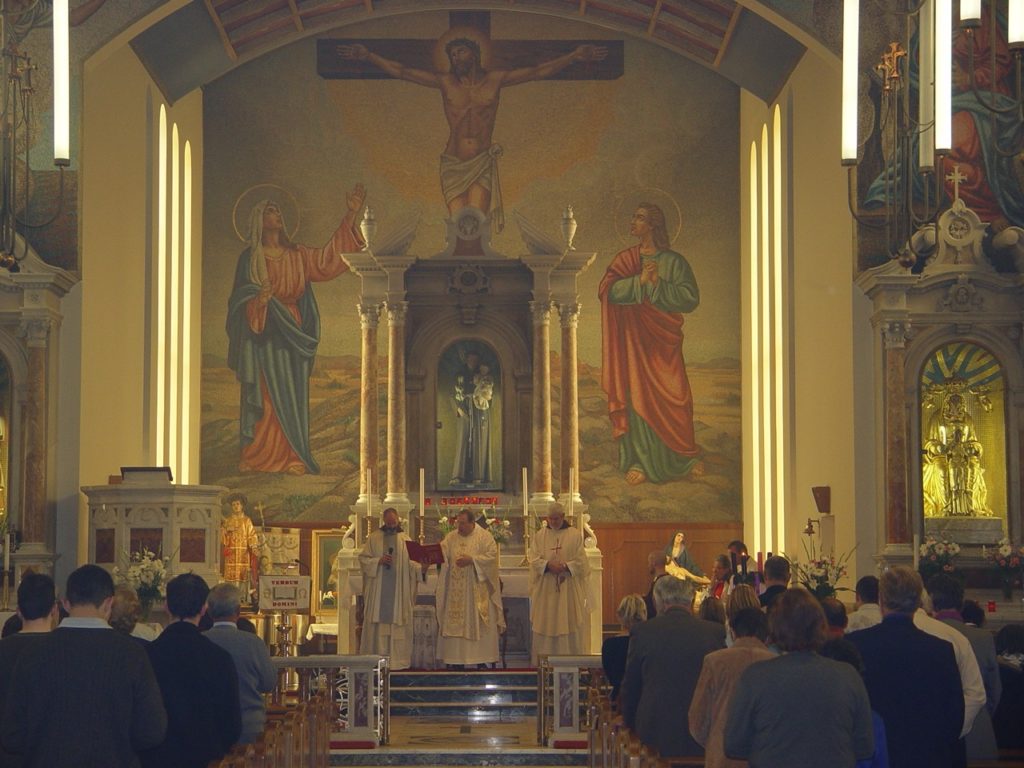 St Anthony's Capuchin Friary Church continues to be a place of prayer, devotion and mercy. It is not a parish church and so serves as a particular centre of evangelisation and popular piety. For over 50 years the Capuchin friars have ministered to the people, hearing confessions and celebrating Mass. Every Tuesday people devoted to St Anthony visit the Shrine, confess and participate in Masses devoted to St Anthony.
On various Sundays throughout the year, particular saints, especially those dear to the Italian community, are celebrated in a festive way.
Sunday Mass times: 10.00am Italian; 12.00pm English; 6.00pm English.
Weekday Mass times: Monday – Saturday 6.45am; Tuesday 7.00pm followed by Novena to St Anthony.
Confessions: Tuesday and Thursday 9am – Noon; 2pm-7pm (please ring bell in church); also before Mass on Sunday and Novena.
For more information visit the St Anthony's Capuchin Friary Church website: https://www.stanthonyshawthorn.org.au/
The Shrine can be visited at 182 Power Street, Hawthorn 3122.