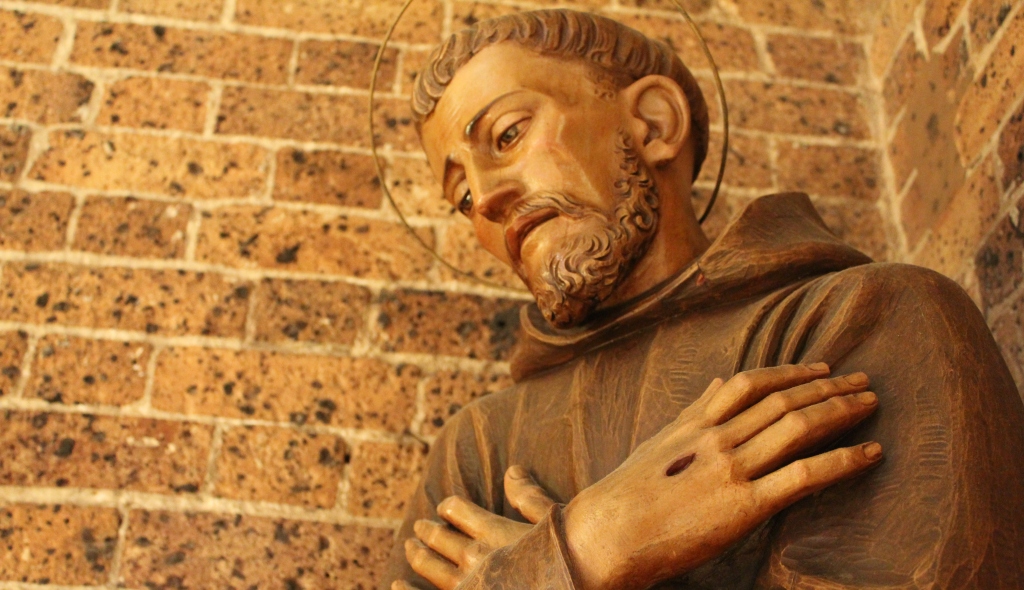 The Secular Franciscan Fraternity and the Capuchin Friars of Newton will begin 'St Francis Week' on Saturday, and conclude with Mass on the occasion of the Secular Franciscan Fraternity of Newton's 62nd Anniversary on Thursday.
The scheduled events (below) include: the Blessing of Pets; the Transitus; Masses including one celebrated by the new Archbishop Patrick O'Regan; an encore of the Pope's Mass and the launch of the new encyclical; the screening of documentaries and movies on St Francis of Assisi; and vocation stories.
A virtual pilgrimage of Assisi will be held on Monday, Tuesday and Wednesday evenings. It will be a consolation for those who have not been home to Assisi, for those who've had to cancel their travel plans this year, and will attempt to bring that sense of peace found in Assisi.
Come along and join the Secular Franciscans and Capuchin Friars for our first 'St Francis Week.'
This is also an opportunity for you to begin a Franciscan journey!
Program:
Saturday 03 October
5pm Blessing of Pets (Location: In front of the Church)

6pm Vigil Mass for the Solemnity of St Francis (Live recording)

7pm Transitus of St Francis (Location: Church)

Sunday 04 October
9am Mass for the Solemnity of St Francis (English)

10.30am Bi-lingual Mass with Archbishop Patrick O'Regan (Booking required through the Parish Office 8337 3849; Live recording)

5pm Family Mass for the Solemnity of St Francis

Monday 05 October
8am & 9am Mass in Commemoration of all the Deceased of the Franciscan Family

3.30pm Mass with Pope Francis and launch of new Encyclical in Assisi (Encore; Location: Hall)

6.30pm Virtual Pilgrimage of Assisi Part I (Location: Hall)

Tuesday 06 October
8am Mass

9am Mass for the Memorial of St Mary Frances of the Five Wounds, Virgin (Secular Franciscan Saint)

3.30pm Movie: Clare and Francis (Location: Hall)

6.30pm Virtual Pilgrimage of Assisi Part II (Location: Hall)

Wednesday 07 October
8am & 9am Mass for the Feast of Our Lady of the Rosary

3.30pm Documentary: Reluctant Saint (Location: Hall)

6.30pm Virtual Pilgrimage of Assisi Part III (Location: Hall)

Thursday 08 October
8am & 9am Mass

3.30pm Documentary: St Francis of Assisi, The Reformer by Bishop Robert Barron (Location: Hall)

7pm Mass for the Secular Franciscan 62nd Anniversary of the Newton Fraternity

Sunday 11 October
2pm Adoration & Secular Franciscan Local Elective Chapter (Secular Franciscans only; Location: Church and Hall)