After spending two months completing their postulancy together in St Louis, 13 Capuchin postulants made their way across the United States to the Capuchin Novitiate in Santa Ynez, California to begin their novitiate year. On 21st July, they were clothed in the Capuchin habit (of probation) during their investiture ceremony and began life as Capuchin novices.
The 13 men are from different parts of the United States, Canada and Australia. This year we have one Australian novice, Brother Gary Rego, who joined the Capuchins from Adelaide in South Australia. They will spend the year discerning more deeply the Capuchin way of life, growing in our charism – becoming men of prayer and lesser brothers.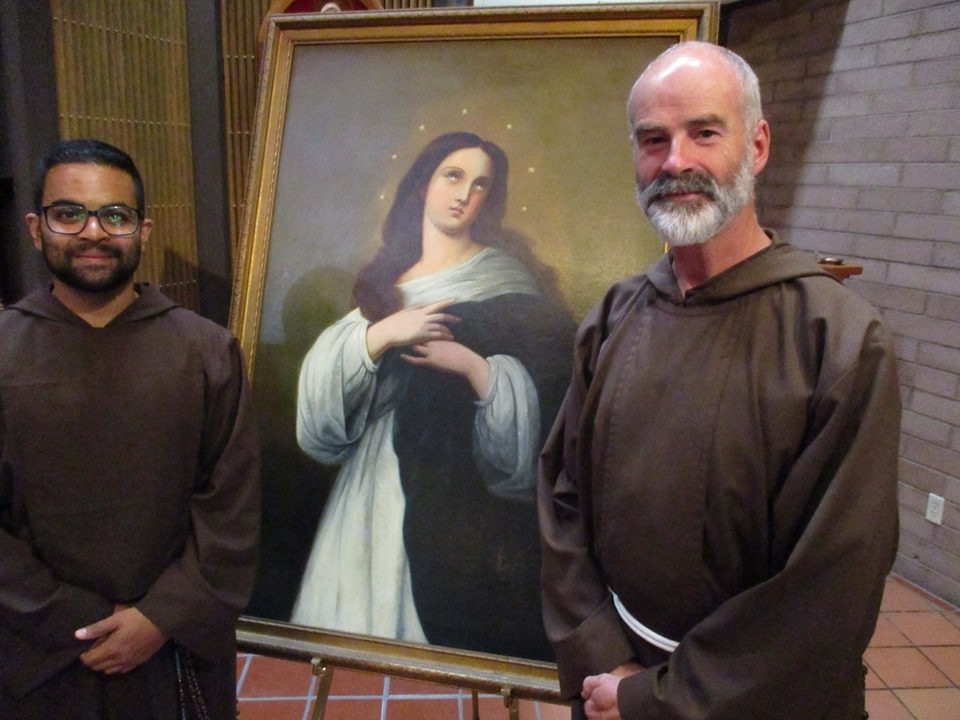 The Director of Novices is fellow Australian friar, Father Robert Stewart, who works with a team of formator friars to help form these young men to become Capuchin. Please keep all of these young men in your prayers.
Enquiries into our Capuchin way of life should be made to the Vocation Director.