On Thursday evening, 25th July 2019, while the Capuchins of Australia were gathered together for their Provincial Assembly, two of the brothers made their temporary profession of the vows of poverty, chastity and obedience. Brothers Duy Tran and Heherson Alarde had recently returned to Australia after completing their Novitiate year with the American novices in California. Part of the focus of that year is to help them discern and to prepare them to make this profession of the evangelical counsels.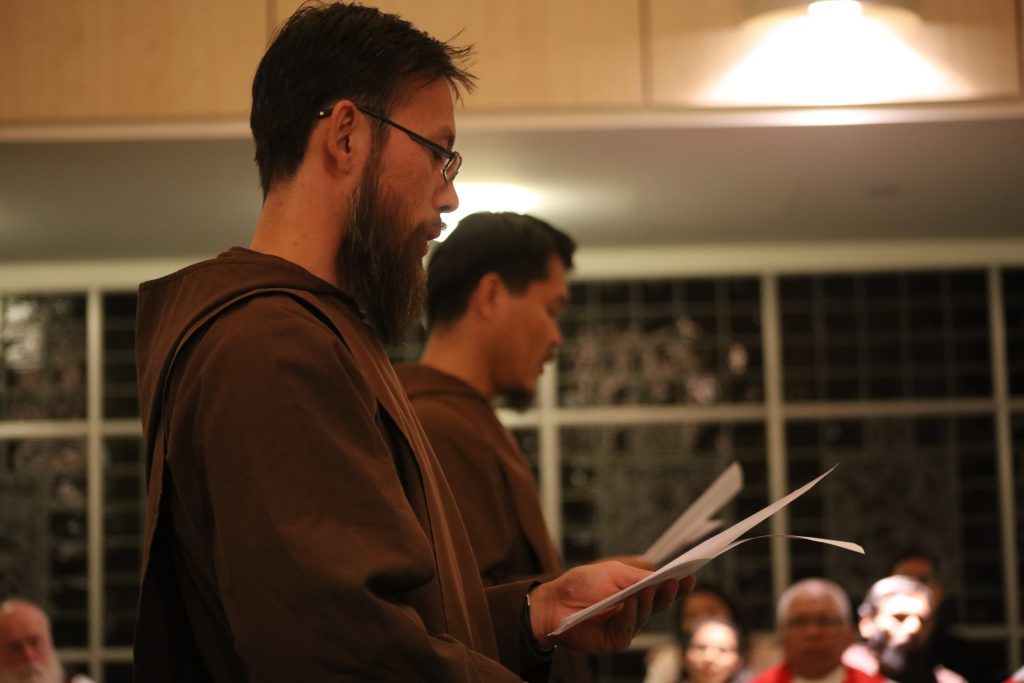 They professed their vows during a celebration of the Eucharist on the feast of St James, presided over by the provincial minister, Father Gerard O'Dempsey. They were called forth and, placing their hands within those of the provincial minister, made their temporary profession for a period of three years. The vow formula that they professed is included below. God-willing in three-years' time they will renew their profession and then make their perpetual profession of vows – which are for life i.e. to dedicate themselves completely to the Lord through the Capuchin Order.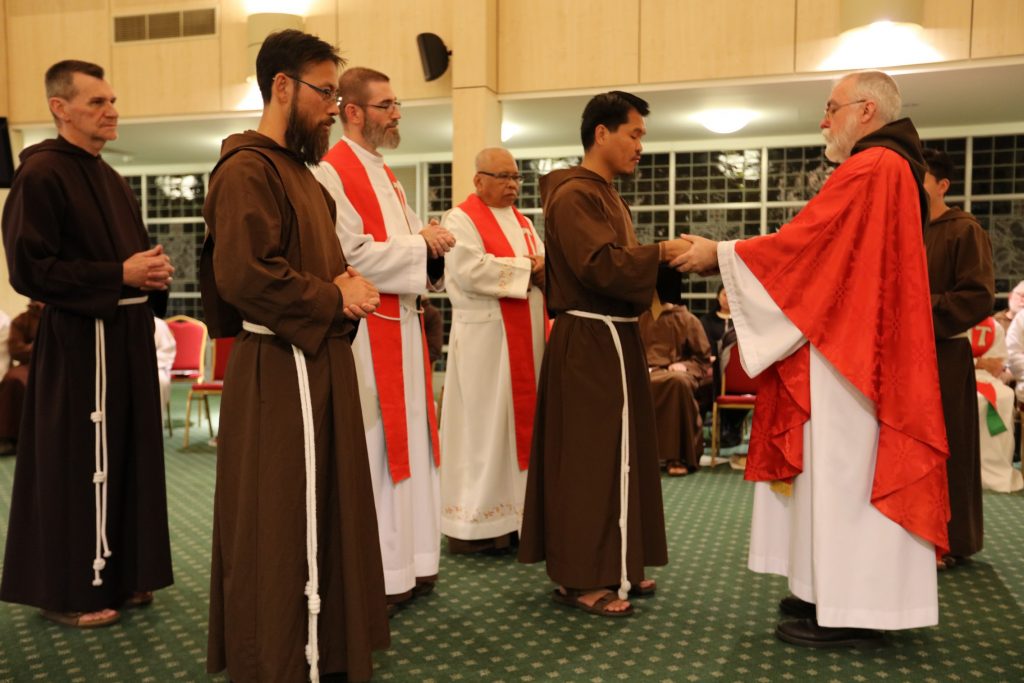 After the brothers made their profession, each has their caperone removed – which is a piece of material that is worn over their habits (a bit like a scapular) during their novitiate year, distinguishing them as novices. They are then presented with a copy of the Rule of St Francis and the Capuchin Constitutions.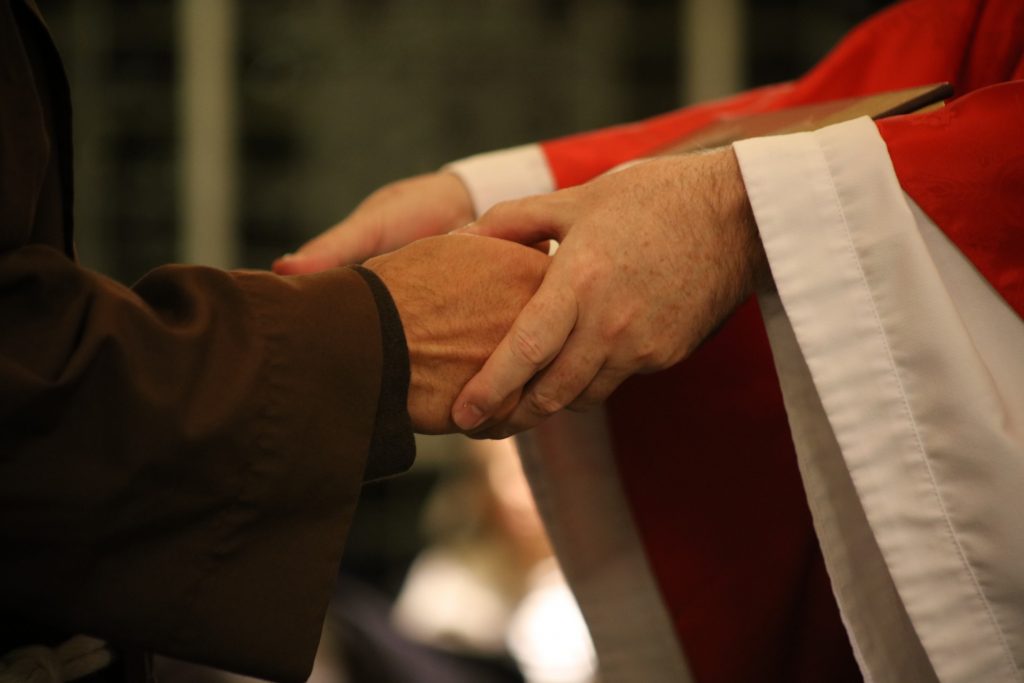 Brothers Duy and Heherson have now taken up residence in the Capuchin student house at St Anthony's, Hawthorn. Please pray for them and for the other student friars at Hawthorn as they continue their formation as Capuchin Friars Minor.