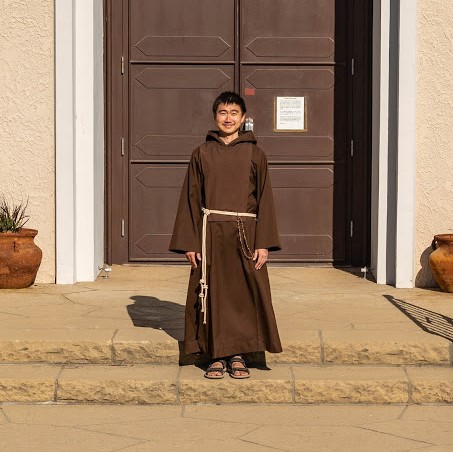 New Australian Capuchin novice, Brother Nicholas, was clothed in the Capuchin habit (of probation) during an investiture ceremony within Evening Prayer on Sunday, 19th July 2020 at the Capuchin Novitiate in Santa Ynez, California. He was one of 15 new novices from throughout the United States and Australia. The ceremony was a little different this year with some extra precautions – mindful that these young men had traveled from all over the United States and from Australia at a peak time of the COVID-19 pandemic.
We make the distinction that the novitiate habit is a habit "of probation" because novitiate is still a time of discernment before making vows, and the novitiate habit differs from the regular Capuchin habit because it also includes a "caperone" which is a piece of material that is worn over the shoulders, front and back, down to the cord – a bit like a scapular. This is removed when the novice professes first vows at the end of his novitiate year and he then wears the official Capuchin habit.
Before Brother Nicholas was sent to California, he completed his Postulancy program in our Capuchin fraternity in Dutton Park, QLD that ran from August 2019 until July 2020. Postulancy is the first year of formation and discernment to become a Capuchin friar.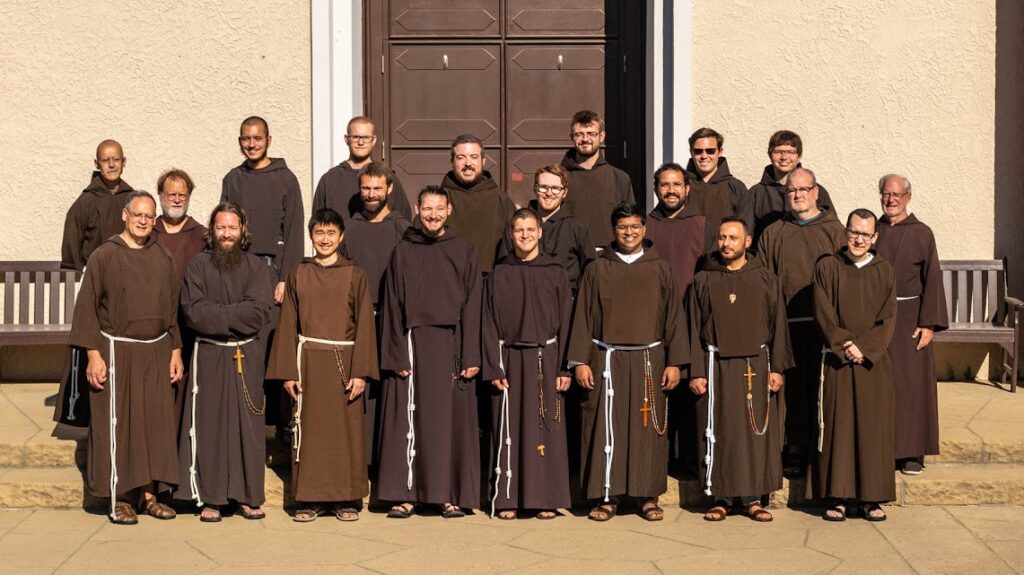 Please keep all of these young men in your prayers as they learn about and grow into being Capuchin friars following Christ through a life of consecration according to the pattern shown us by St Francis of Assisi.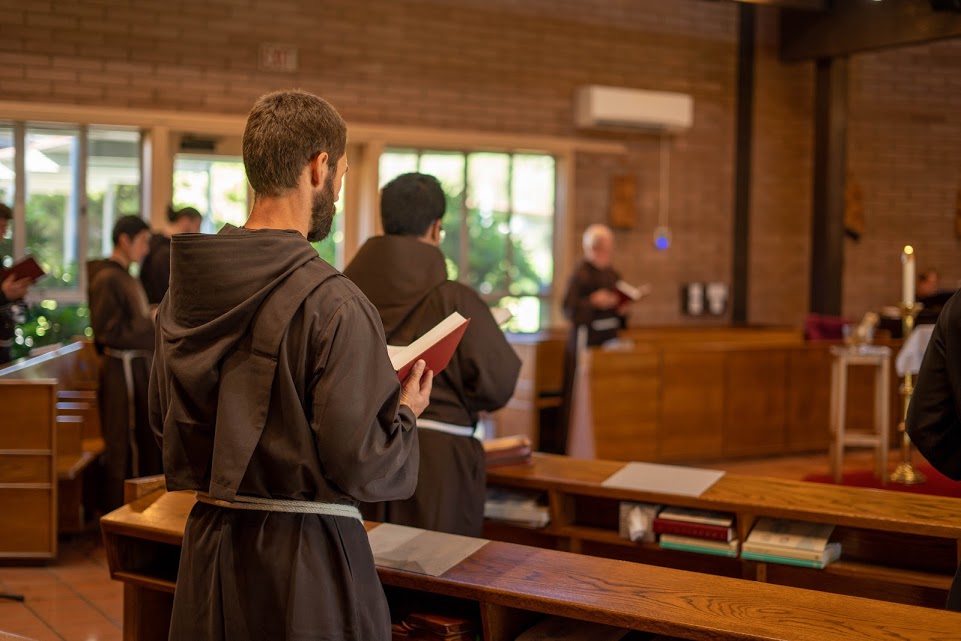 If you would like to enquire about our Capuchin way of life, please contact our Vocation Director.