Beginning on the Franciscan Feast of Our Lady of the Angels (2nd August), almost 80 young adults gathered with 10 Capuchin friars and 2 Franciscan Immaculatine Sisters for our 5th annual Capfest! Over three massive days, we came together to reflect on the theme: "Like Mary, Becoming What We Are Made To Be!". Our guest preacher was Father Bobby Barbato OFM Cap from the Californian Capuchin province who gave us four amazing talks, drawing from the life of Our Blessed Mother and from St Francis to help us discover how not to be afraid of God's will, but to seek it confidently, with compassion and prayer so as to live out God's plan through the ups and downs in life. There was certainly plenty of wisdom to reflect upon!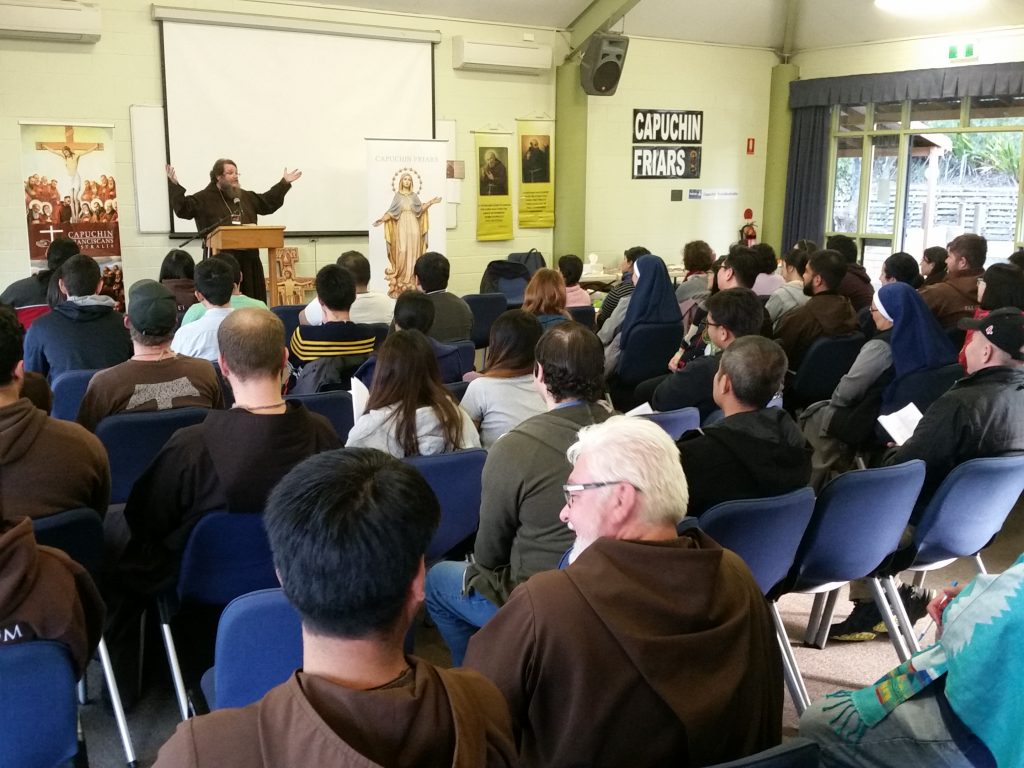 We had young people present from NSW, Victoria and South Australia. The Capfest program offered us a chance to pray, share, get to know one another, have some fun, hear wonderful talks, celebrate the sacraments and grow in our awareness of God's call in our lives – all in the context of the friars sharing their Capuchin charism with the young people. We were also privileged to have the Franciscan Immaculatine Sisters with us for the weekend. The sisters work closely with the Capuchins in Brisbane.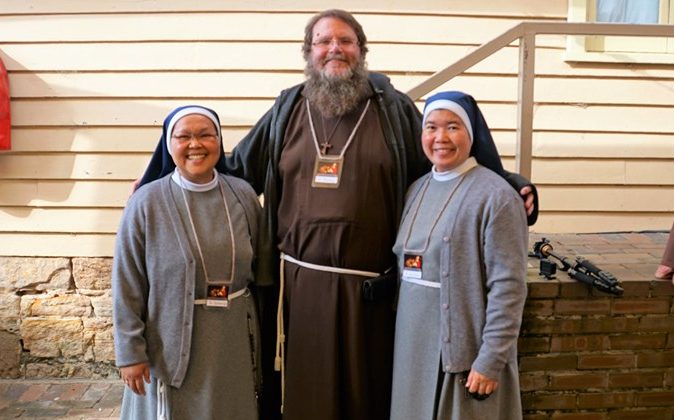 A big thanks to all who contributed to making the weekend so successful, especially to the Capuchin Young Adults in Sydney who helped organise and run the event. May the Lord continue to bless all those who attended. Pax et bonum!