In September, the Capuchin Friars in Australia rejoiced to receive five new postulants. The postulants are young men who are discerning their vocations to the Capuchin religious life as either priests or brothers. They all arrived at Assumption Friary in Dutton Park, QLD to begin a nine month program of continued discernment and formation.
The young men are (left-to-right): Brendan Bourizk (Yagoona, NSW); Duy Tran (Pooraka, SA); Aldrae Cruz (Summer Hill, NSW); Heherson Alarde (Macquarie Park, NSW); and Jarred Elbaghd (Merrylands, NSW).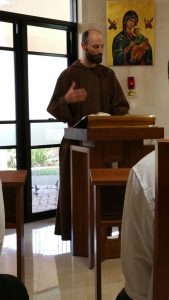 They were each accepted into the Postulancy Program in a simple ceremony in which they received the San Damiano Crucifix for their room and a Tau Cross that they can wear around their neck.
The Postulancy is a time for them to come to know the Capuchin way of life more deeply – by living it from within the friary. The postulants join the friars for prayer and meals, they do classes on the Catechism; the Liturgy (Mass and the Divine Office); the life of St Francis of Assisi and Capuchin Franciscan spirituality; the social teaching of the Church; Religious Life and the Capuchin Rule and Constitutions; the Vows; and a number of other areas. They also carry out ministry with the poor, the disabled, serving at the altar, university chaplaincy, and various works around the friary. Their journey is accompanied by their formation director as well as a spiritual director. It is a time to discern more deeply God's call in their lives.
Up until now the postulants had been in contact with the Vocation Director who accompanied their discernment and gave them opportunities to further discern through regular meetings, discernment days and weekends, and live-in experiences.
If you are discerning and would like to know more about the Capuchin Franciscan way of life, please contact our Vocation Director.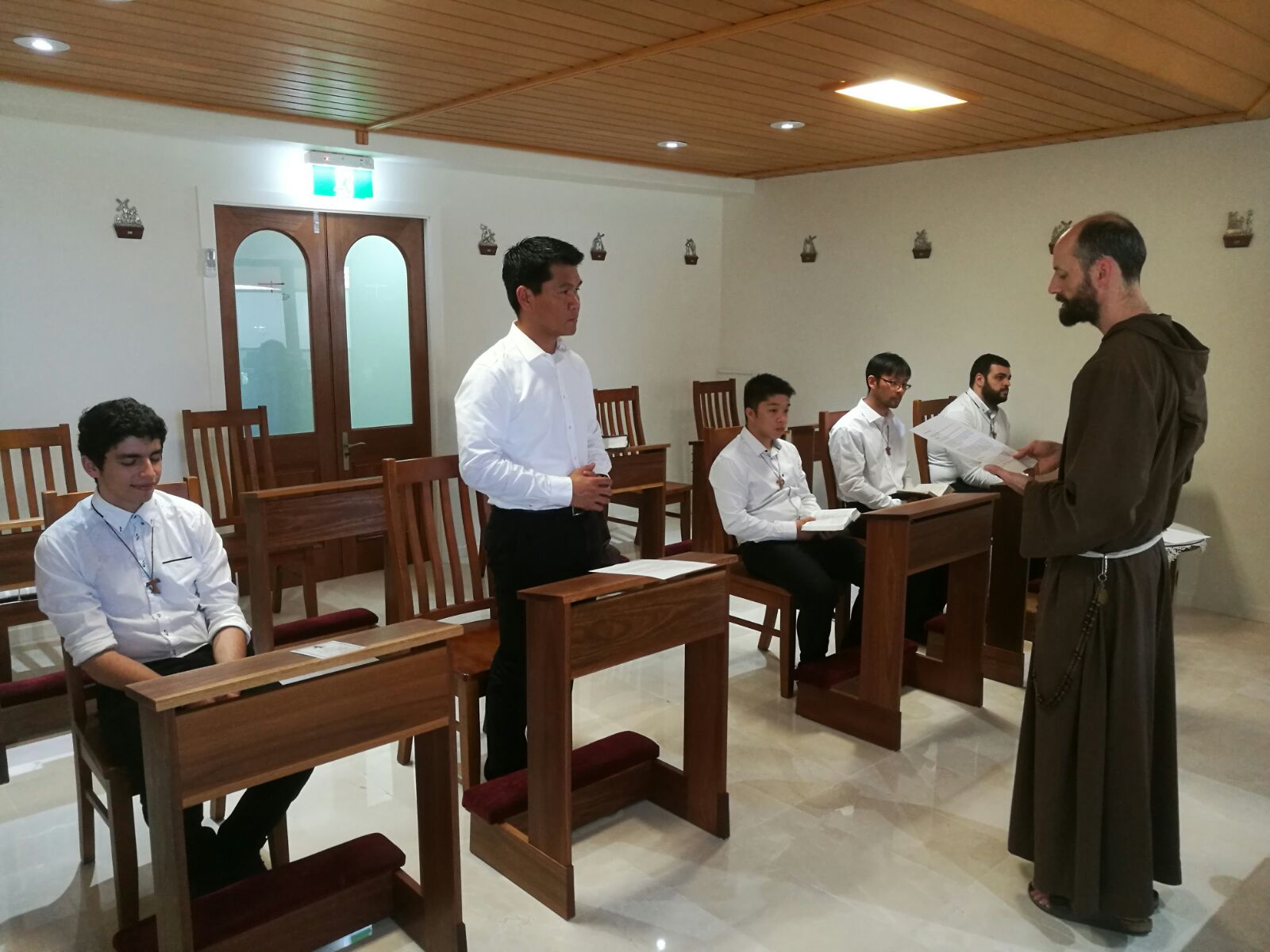 Please keep these five young men in your prayers as they continue living for the Lord. Peace!