In early November 2017 the Capuchin Friars from around Australia gathered together for several days to renew ourselves in the living out of our Capuchin charism. It was a prayerful and fraternal time in which we focused on several themes, particularly the different ways in which we can live and express our Capuchin charism in light of the particular ministries and activities that we do in each of our friaries. We currently have two friaries in Sydney, Melbourne, Brisbane and one friary in Adelaide.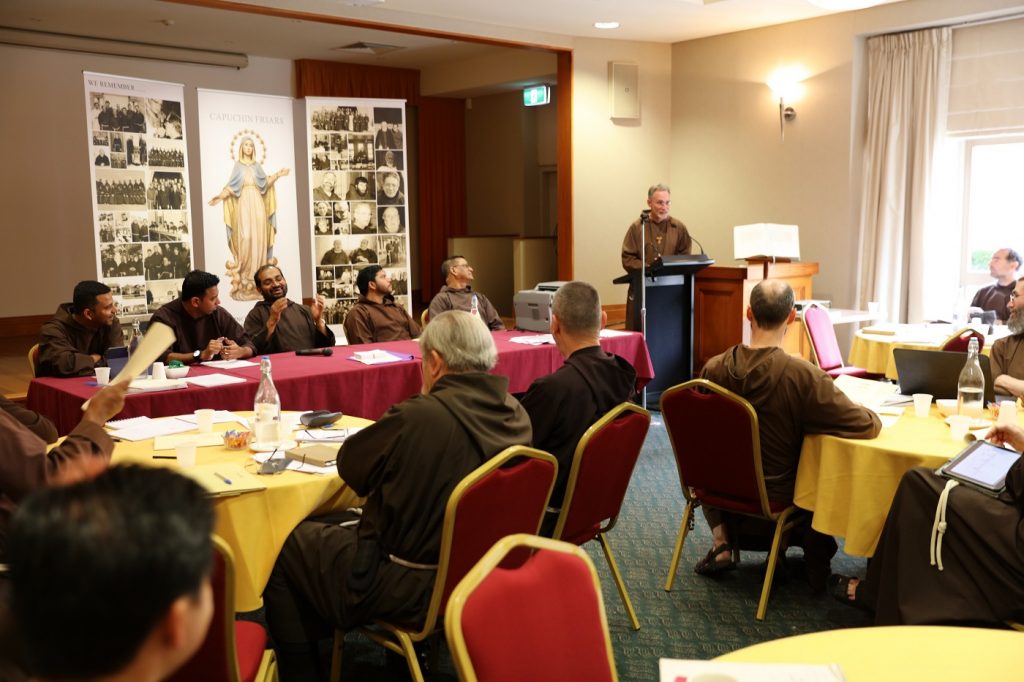 During the Chapter, the friars elected Father Gerard O'Dempsey as our new Provincial Minister to lead and serve the friars in our Australian Province. We also elected our Provincial Council. Those friars are below (left-to-right, below): Father Thomas McFadden, Father Lam Vu, Father Gerard O'Dempsey (Provincial), Father Julian Messina (Vicar Provincial), Brother Michael O'Dwyer.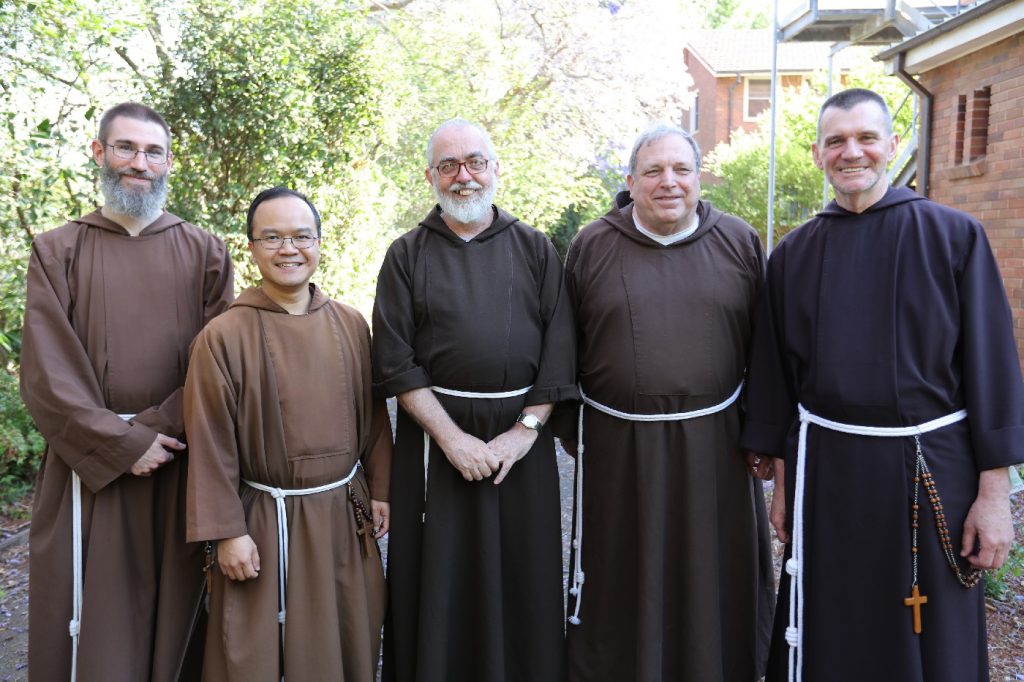 As a provincial fraternity, we also celebrated the jubilees of several friars: 50 years of priesthood for Bishop Joseph Oudeman & Father Felix De Candia; 25 years of priesthood for Father Bernard Morawski; 25 years of profession for Father Henry Paul & Brother James Cronly.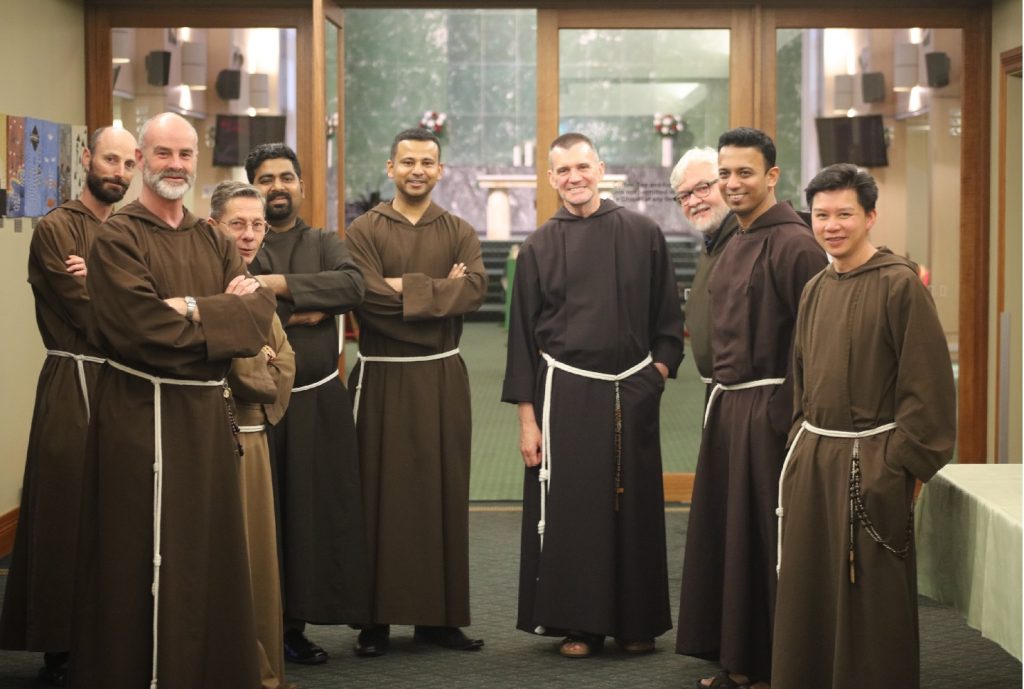 We also celebrated Mass for the repose of the souls of our deceased friars and visited and prayed at their graves at Rookwood Cemetery.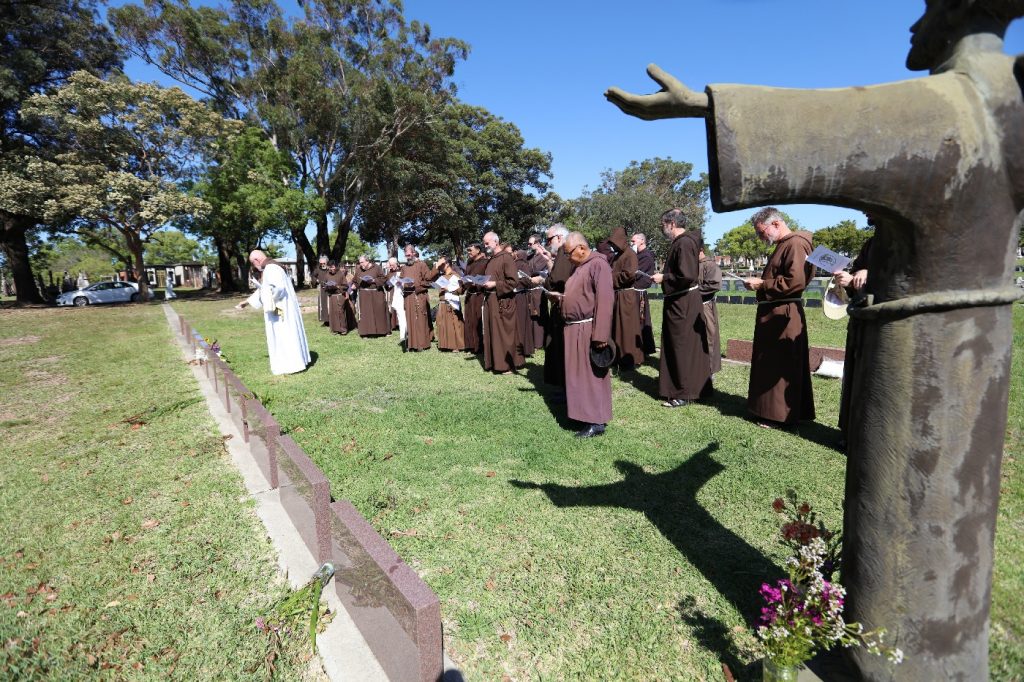 The photos that follow are a collection of moments from those days together. If you are interested in finding out more about our Capuchin way of life and the possibility of serving alongside our brothers as one of them, see our vocations pages.